Managing Leadership at GES Associates
GES team members hold more than 85 years of combined experience in refurbishing and selling a variety of semiconductor manufacturing equipment and parts as well as in conducting auctions, equipment sourcing and working with clients on consignment programs that meet their specific needs.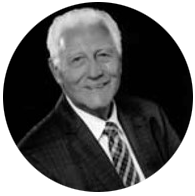 An ATT/Lucent Technologies retiree, Glenn spent nearly 30 years leading the purchasing organizations at the ATT/Lucent operations throughout the United States and Mexico. During his tenure with ATT/Lucent, Glenn gained expertise in purchasing and surplus sales of capital equipment, as well the procurement of semiconductor components.
Glenn retired from Lucent in 1996 and in 1997, was recruited by AECI to lead a new division in the semiconductor equipment market. Though retired, Glenn could not refuse the offer to continue his passion for his work from a new perspective. Glenn signed his first major client, Lucent Technologies Microelectronic Semiconductor Manufacturing Division (currently LSI), in the winter of 1997, then later went on to form GES Associates, LLC.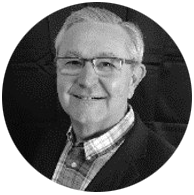 Tom Flowers
Director of Sales
Tom, served for 33 years in the purchasing and procurement division of Agere Systems, before joining GES Associates, LLC. His responsibilities include new business development, maintaining and nurturing existing accounts and customer service and satisfaction. 
Recently, Tom took on the new duty of assisting with asset sales. Aside from his customer relations skills, Tom holds impressively successful experience in purchasing semiconductor manufacturing equipment, selling semiconductor equipment and parts, and negotiating service, leasing and sales contracts and agreements.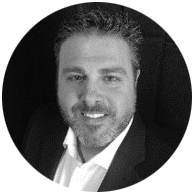 Kevin Shows
Chief Operating Officer
Kevin is involved in several facets of GES Associates, LLC. associated with the buying, selling and inventory control of semiconductor equipment and parts along with many of the facility daily operations. Responsibilities in the buying aspect of GES include:
Identifying buying opportunities
Determining market values 
Recommendations to senior management
Marketing
Negotiations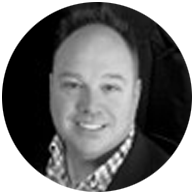 Chris Jenness
Managing Director
Client-centric, creative, problem-solving focus makes his job dynamic and incredibly rewarding.  A results-driven strategist, Chris provides expert relationship management and strategic guidance. He builds trust through a demonstrated ability to optimize performance and achieve desired results, and has a passion for professional and personal development to continue to bring the highest value to new and established clients.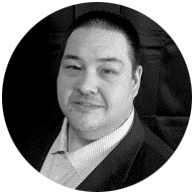 Danny Rosales
Sales Manager
Customer service is an integral part of his value proposition including service calls and support. Implemented feedback loops allow GESemi to capture feedback and improve customer service to ensure that quality and service exceed customer expectations. Danny strives to build trust and strong long-term relationships with GESemi's customers.